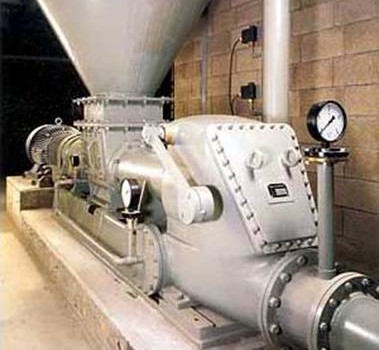 Screw pumps have been used for the pneumatic transport of cement, all types of lime, pulverized coal, gypsum, alumina, and many other powdery materials.
They can operate against conveying-line back of up to 2.5 bar.
They are available in various sizes with capacity ranging from 4 m3/h to 370 m3/h.