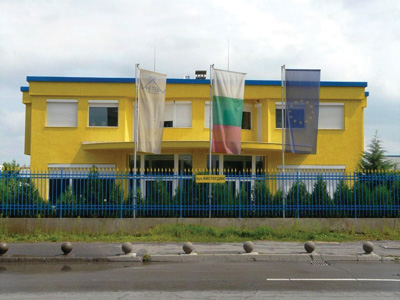 VANET – VAL Ltd. is a family owned trade company established in 1990 which has been conducting successful business ever since. We have realized successfully a lot of projects for constructing, completing and modernizing different production lines in the heavy and food industry.
VANET – VAL Ltd. is a partner with leading European companies specialized in machine building, environmental safeguard, and the production of technological systems for handling and processing bulk materials of different nature – cement, sand, gypsum, lime, limestone, marble flour, kaolin, PVC granules, feldspar, sawdust, bran, chemicals and pharmaceuticals, flour, farina, cocoa, wheat, oil seeds, etc.
Our goal is to fully satisfy the requirements and expectations of our customers as we provide quality machines at the most competitive prices, without compromise to quality and the service. We are experts in the research, analysis, preparation and realization of the non-standard equipment. We offer professional and reliable technical solutions for any difficult zone of the production process. Experience and technical know-how are our strengths.