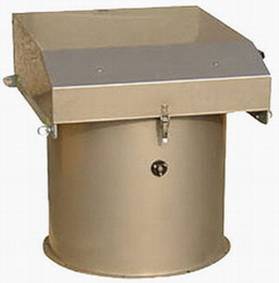 Cleaning system: automatic reverse compressed air jet;
Equipped with a multifunctional electric timer to control the cleaning sequence of the filtering elements;
Filtering elements: cartridges, round and elliptical bags, elements POLYPLEAT;
The filtering media conforms to the material properties and working conditions. It is made from: non-woven polyester; oleo and hydrophobic felt polyester; PTFE and NOMEX for high temperatures applications up to + 240 ° С, and others;
High efficiency of filtration due to the B.I.A. certified filtering media;
Options and accessories: bottom ring; suction fan; dust collection hopper with butterfly valve or rotary valve; electronic differential pressure meter; winter protection for the solenoid valves; inspection front door for easy access to the filtering elements;
Application:  silos venting and de-dedusting, de-dusting of sack filling machines, etc.