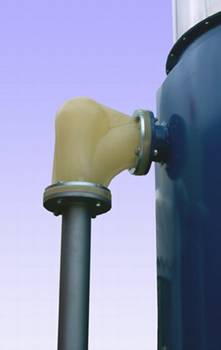 Inserted as a link in pneumatic conveying pipes, in particular in the silo filling pipe.
Body: SINT® polymer, with special geometry that enables the diversion of the conveyed material at minimum wear. No clogging risk and no contamination of the product.
Sizes: Ø 2 ",  Ø 3 ", Ø 4 ",
Options: version for the food industry made in SINT® AL.